Hi, I'm Iwan de Vries
I'm an entrepeneurial designer with a passion for technology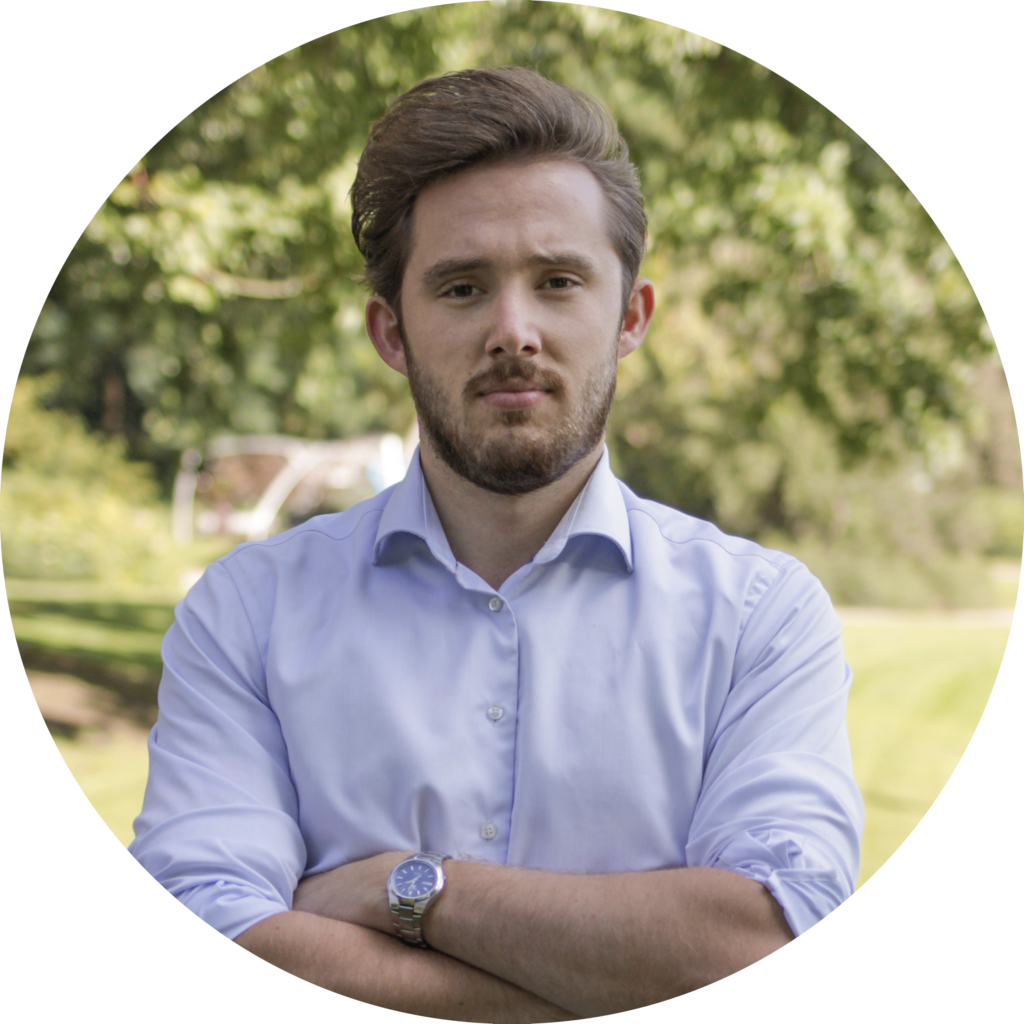 ABOUT
"I design to create value, focusing on technical and economic feasibility."
As an entrepreneurial designer I feel most at home when I can work from a first person perspective. In this it does not matter to me whether I simply see a business opportunity or if I experience or see a problem that needs a solution, as long as I am intrinsically nourished by an idea, this motivates me many times more than when I work out someone else's vision. When working from a first person perspective it is very important to validate that you are not the only one who has a particular need, which is why I believe that doing good user-testing and thereby validating your proposition is very important in order to create value for the largest amount of people.

Although I have a background as a product designer, I am generally interested in technological innovations in all areas. Nevertheless, over the years I have learned that I get the most pleasure from working with physical products. When designing, I like to think of products or services in a holistic way, taking into account both the functionality and aesthetics of a product, as well as its economic feasibility as a value proposition, which requires it to fulfill a certain need for its potential users. With the idea that all of these parts are equally important, I would rather call myself a generalist than a specialist. I believe that a good generalist designer has the power to gather the right experts around them, and can collect the necessary knowledge from them by asking the right questions so that they know exactly enough about a particular technology to make a product work.

One of the reasons I like to work from a first-person perspective is the fact that I tend to have fairly strong opinions. I believe this is both a blessing and a curse, as sometimes it can help me push through when I really believe in my idea, but it can also be a problem when I am so focused on one perspective that I close myself off from other people's opinions and ideas. I do however believe that by being aware of this and how this can also be limiting, I am able to stay open to new ideas and visions.
As already described in my professional identity, as a designer I prefer to focus on physical, and therefore three-dimensional products. As an entrepreneur I strive to add value to the lives of as many people as possible through beautiful and functional products. I do this on the basis of the following principles in which I believe.

FUNCTION FOLLOWS FORM
Whether it is through an advertisement on social media, in a store or on a website, the first contact with a physical product is almost always visual. That is why I believe that visually drawing a potential customer's attention is the most important aspect of getting them interested and leading them to a possible purchase. Of course everyone has their own idea of what is beautiful, but in general I believe that for something to be beautiful, good proportions are the most important. Furthermore, I believe that excess frills that do not contribute to the functionality of a product always negatively affect its beauty. Although I like to design from a first person perspective, I do believe that it is always important to test whether a product is liked by the target audience. For this, I generally consider testing with real people to be the best, since taste is something that changes over time.

FUNCTIONALITY SHOULD BE INTUITIVE
If the form of a product is right, the next challenge is to let the functionality speak for itself. I don't like it when products have infinitely complex functions that all need explanation, and I am convinced that through good design a product can work intuitively for its user in a minimalist way. This is not to say that I do not find complex systems interesting, on the contrary, I rather see it as a challenge to translate the layer on top of a complex system to the user in such a way that it is seen as intuitive and easy to understand.

SUSTAINABILITY THROUGH DURABILITY
I believe that today it is no longer possible to deny that we as a world population are draining our planet of its resources, and that this is not a sustainable situation. Because I don't think it is ethical to reduce the amount of people who consume, I believe we should try to ensure that the consumption per person decreases. Unfortunately, we also live in a world where endless growth of companies is pursued. This is part of the reason there are many products being produced at a low price, that have a short lifespan due to the low quality that goes with it. This creates a lot of waste and pollution, which is bad for our planet. That is why I think we as designers should focus on designing products that have a long lifespan due to high build quality and ease of repair. While this will result in a higher initial purchase value, I believe it will often lead to a lower total cost of ownership, but more importantly a decrease in our consumption of resources.
DEVELOPMENT
PAST
From an early age I have been someone whose homework was always surrounded by all kinds of drawings, mainly of cars. This, in combination with my preference for beta subjects in high school, made my choice for a bachelor in Industrial Product Design not entirely illogical. Here I learned how to design products from start to finish, including concept development, material science, production techniques and CAD modelling. However, during this bachelor I was also very active in the student association of which I was a member, where I was in several committees, and also did a board year. Here I soon found out that a leadership role was something that suited me.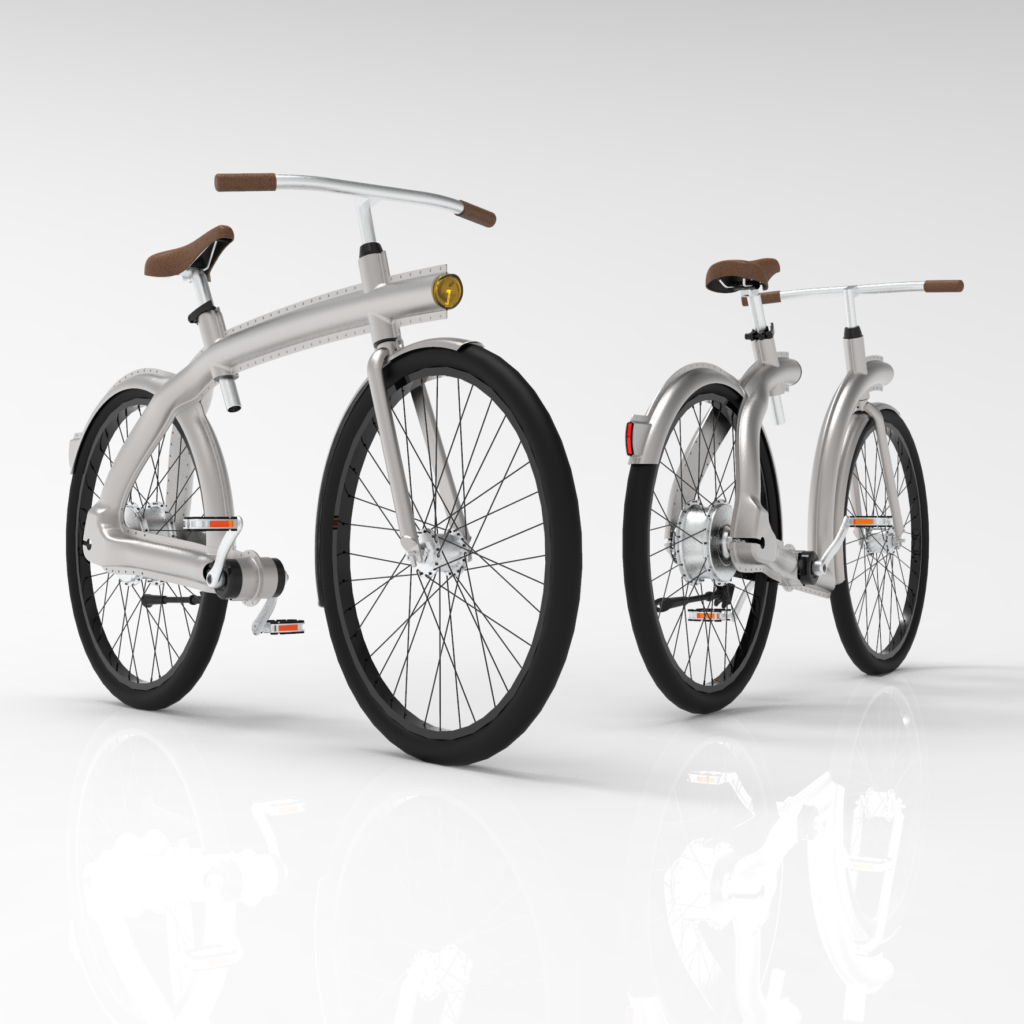 During my internship and graduation project I then learned that I was more at home working on my own ideas than that of someone else, which quickly led me to the idea that I eventually want to run my own business. However, I had no knowledge on how to start one at all, and I knew little to no people who did have this knowledge. So when I heard about the Industrial Design master, and the Design Leadership & Entrepreneurship track in particular, this was a logical next step for me. Here I hoped to gather enough knowledge to give me the confidence that I could start a business. What kind of business this should be, was yet to be determined.
PRESENT
Relevant Work
Integrated Reflection
Together with the aforementioned experiences and learnings from my bachelor, the minor Product Innovation Management first showed me that being a designer does not only have to do with the development of products and services, but that we as designers can also use our creative and innovative skills to develop business models. Here I first started developing my expertise in B&E, as before this minor I was purely focussed on becoming a product designer, and knew nothing about business nor entrepreneurship.
After finishing my pre-master I was full of new impressions. Because of that I suddenly saw all kinds of different directions that I could take during the master. In this context, I chose the course Design for Behavioral Change. I found it very interesting to learn how as a designer you can change the behavior of users, or even society. However, this clashed somewhat with my liberal values, so I decided that I didn't want to persue these types of design activities in the future. Nevertheless I did see value in the principles when it comes to managing people, as I believe that in a work environment it can sometimes be necessary to steer people in a certain direction, but not in someones private life. These skills improved me as a leader, and I therefore expect them to be useful in future jobs.
Since I have had a thing for cars from an early age, the Future Mobility squad immediately appealed to me when I learned about it. During my first project within this squad, I used my skills in creativity & aesthetics and technology & realization to try and solve trust problems with AV's with a focus on users and society. The pleasure I had in doing so, made me begin to consider a future as a design researcher in automotive, besides still feeling the urge to do something entrepreneurial.
During the course Design Innovation Strategies, the Hypothesis Driven Entrepreneurship methodology showed me how I could test whether a certain business case was viable on the basis of a number of fairly simple principles. This gave me the first bit of confidence that I could start a business, which steered my professional identity more towards the entrepreneurial side. Looking back, I believe this was the moment where something clicked for me, and I started to understand how I could set up a business without having to worry about not being knowledgeable enough.
While I first got the idea that I might be able to start a business, I still had no idea what kind of business this should be. The course Creating Corporate Entrepreneurship showed me that I didn't necessarily have to start a company to be entrepreneurial. The concept of intrapreneurship released me from a certain urge to start a business. As a result, I simultaneously saw a possible future for myself as a business developer or consultant, while it also gave me room to look at business opportunities for myself in a less forceful way.
As I was also still contemplating a future in the automotive industry, I continued my work on trust in AVs during my M1.2 research project. Since this period was quite tough due to the pandemic, I started to ask myself what really made me happy. The answer to this was not the future of cars, but cars of the past. This marked an end to my ambitions as a design researcher in automotive, and made me fully focus on entrepreneurship again. Lastly, the project taught me how to use design to collect data, which I can use to improve my design, adding to my DRP.
At this point I was in doubt whether I wanted to start a highly innovative tech company, or whether I wanted to do something with the knowledge and skills I already possessed. The DUIET course showed me what it was like to work with emerging technologies as a designer. While I was open to this, and I enjoyed learning about the possibilities of these technologies, it didn't fit well with my identity as a generalist and entrepreneurial designer to go very deep into the details of the technology. I learned that by knowing just enough about a technology, I can develop feasible concepts, but in the meantime also deal with more than just their realization.
Since I had decided that I no longer wanted to concern myself with the cars of the future, and had not yet built up enough confidence to start a company, I followed four courses in the field of business & entrepreneurship during my M2.1 semester. By learning about what intellectual property is all about, and all the cash flows and risks involved in highly innovative companies, it became clear to me that I would rather work with already known technology than try to develop something completely new. The insight that this is not a problem if you just want to start a company, gave me the confidence that I would be able to build a successful company without coming up with a groundbreaking innovation.
Shortly before my FMP I started my company Lightweight.Parts, in which I develop carbon fiber parts for older cars together with my business partner. By developing a new business case for this, I was able to exercise my passion for cars while combining the T&R skills from my bachelor's degree with the B&E skills acquired during my master's. My hypothesis-driven research methodology, which I had learned during Design Innovation Strategies, played an overarching role in this. Being able to work completely from a first person perspective was a breath of fresh air for me. I nevertheless still learned a lot from working with users and including their needs, building on what I learned in my M1.2 research project.
FUTURE
Intrapreneurship & Entrepreneurship
At the time of writing, I have already been hired as a Technical Account Manager at VTS Track Solutions, a company that produces crawler undercarriages for heavy industry. I have been working here for 20 hours a week for over two months now, in addition to my studies. I look forward to working here full-time after I graduate, as I have so far enjoyed this job in which I work with existing and potential future customers of VTS. In my work I can express my technical insight and creativity, but also my entrepreneurial side, while I provide the customers with the best suitable solutions for their applications. I see this job as a great stepping stone towards a position as a business developer, or a comparable intrapreneurial job, which is my goal for now in terms of my career.

Besides this job, I am also busy growing the company Lightweight.Parts, with which I produce lightweight parts for cars from carbon fiber together with my business partner. At the time of writing, we have been live for about two months, and we have been able to sell the first copies of our first product to our customers. In the meantime, we are already busy developing our next product, and we will also carry out the future work of my FMP in the near future to see whether we can also bring this product to the market within our company, or within a new company. My goal is to organically grow this business to a level where I can live off the income I make from it. Until then, however, I want to spread my risks by also focusing on my other career.