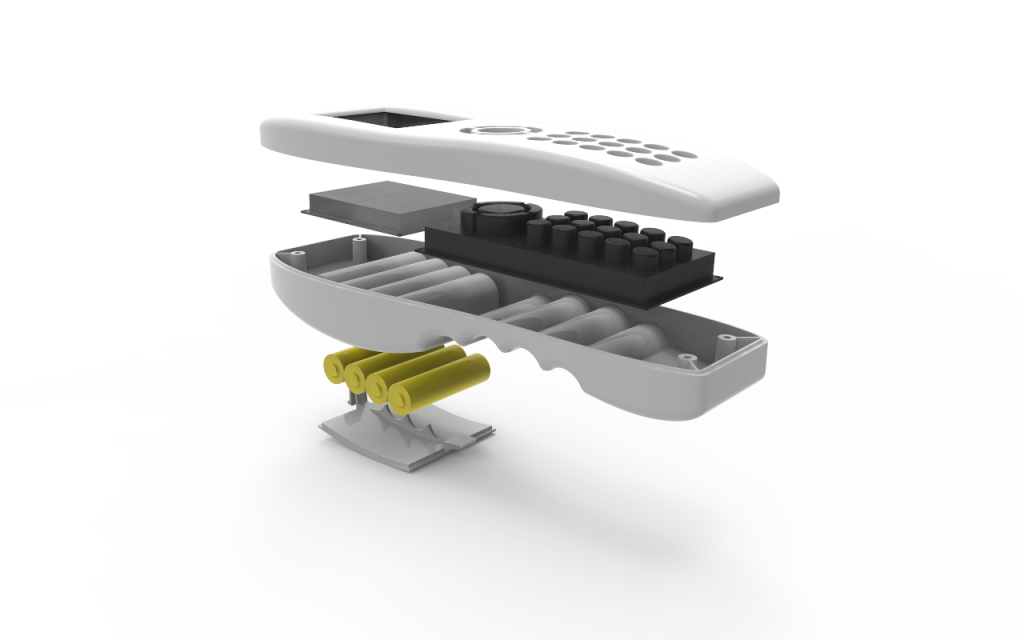 For the course 'Construction for production', during the second year of my study, I had to build a remote control out of basic parts.
I received a basic shape for the product, a battery, a PCB and a display. Everything had to fit in there, and be makeable by injection moulding.
Next to building the remote control, I also had to do strength and tolerance calculations and finally make technical drawings.